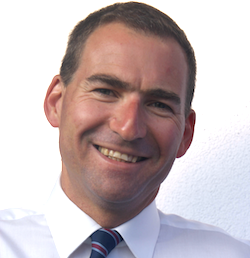 Claude Breutel
Director Insurance and Risk Management, Alcon
Claude Breutel has been Head of Group Insurance at Alcon Management AG since 2019. In previous positions at Syngenta AG and Novartis AG, he was also responsible for group-wide insurance programs and risk management at production level. In the course of his activities, Mr. Breutel has dealt in depth with the challenging coverage of life science risks and has gained many years of experience with captives and alternative risk transfer. With a focus on compliance and insurance governance, he is involved in various national and international committees.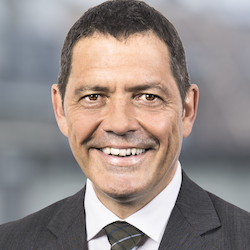 Gion Caprez
Claims Manager, Liberty Specialty Markets
Gion Caprez has served as Claims Manager at Liberty Specialty Markets since 2016. He holds a law degree from the University of Zurich and worked as a law clerk at the District Court of Horgen. Gion Caprez was admitted to the bar by the Zurich Superior Court in 1996 and completed a period abroad in 1997-1998, working as Legal Counsel at Generali Insurance from 1999 to 2000. Thereafter, he worked as Claims Manager at Zurich Insurance Group from 2001 to 2016, where he was responsible for handling claims in the Casualty and Financial Lines Division.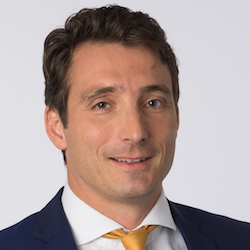 Simon Dejung
Global Line Cyber CUO Treaty portfolio, SCOR
Simon Dejung joined SCOR 2011 as an underwriter and was 10 years in the engineering treaty reinsurance department responsible for several global players and London market treaties. ​
Simon worked as Project manager and industrial control system programmer for the power and pharmaceutical industry for 8 years. ​
​Simon graduated 2002 with an M.Sc. from the ETH in Zurich and an EMBA from FFHS in Switzerland.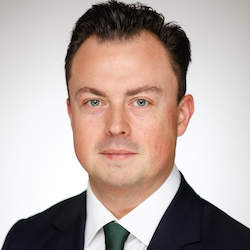 Oliver Delvos
Head of International, Corvus Insurance
Oliver Delvos has more than 15 years of experience in the international insurance business, particularly in the area of data privacy and cyber-insurance. After completing his undergraduate studies in Germany and his master's degree in New Zealand, he spent seven years in London with Zurich Insurance Group in the Energy & Engineering Division. He then moved to Hong Kong as Regional Manager responsible for twelve countries in South East Asia. His international expertise, gained from various insurance markets gives him a broad expertise, which he has combined with the world of cybersecurity since 2014. He held management position at Zurich and AIG, and was appointed Head of International and Managing Director at Corvus in July 2022.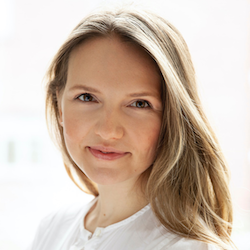 Gesine Froese
International Underwriter Cyber & Executives Risks, Beazley
Gesine Froese is leading the DACH-team for Cyber Risks at the global specialist insurer Beazley. She is based in Hamburg/Munich and focuses in particular on Cyber insurance of large risks. Before becoming an Underwriter, she worked for Aon for 8 years in various positions. Ms Froese is an alumna of the Master of Law and Business at Bucerius Law School and the Hamburg School of Business Administration in Business Administration with a focus on Insurance & Risk Management. Beazley is a major player in Cyber insurance worldwide. It brings to its clients more than a decade of experience in Cyber claims through its Cyber Services, a comprehensive solution that supports insureds in the event of a Cyber attack, and offers a range of continuously evolving services to reduce and manage cyber risks.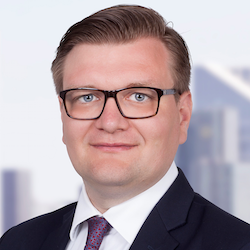 Dr. Dennis Froneberg
Head of Financial Lines | DACH, AIG
Dr. Dennis Froneberg joined AIG in 2014 and currently is the Head of Financial Lines in DACH. Dennis Froneberg has 7 years of investment banking experience and 8 years of insurance experience (M&A and Financial Lines). He joined AIG as a Senior M&A Underwriter, responsible for building the M&A Underwriting team and was promoted to Head of M&A Europe in 2019. He assumed the role as Manager of the AIG DACH Cyber team between 2016-2017, where he was an integral part of the strategic development of the Cyber practice.
Before AIG, Dr. Dennis Froneberg worked at Houlihan Lokey and Citigroup advising large industrials and private equity houses. He holds a Master's degree from the University of Mannheim (focus on Risk Management and Corporate Finance) and a PhD in Finance from the Technical University of Darmstadt.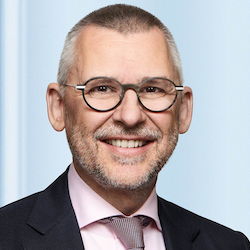 Dr. Peter Giger
Group Chief Risk Officer, Zurich
Dr. Peter Giger has vast experience in insurance and reinsurance, particularly in finance, risk, strategy, underwriting, and regulatory management. He joined the Executive Committee as Group CRO in October 2019 and also served as Group Chief Investment Officer from July 2021 until early 2022. Previously, he headed FINMA's insurance division for four years and was FINMA's deputy CEO and executive team member. At Zurich, he held leadership roles, including CFO General Insurance, from 2010 to 2014. He started his career at Zurich, where he held various management positions from 1992 to 1999. In February 2020, he joined the advisory board of the Swiss Federal Institute of Technology (ETH) Risk Center, and he was elected chairman of the CRO Forum in October 2022. Dr. Peter Giger holds a Ph.D. in Business Administration from the University of Zurich and a Master's degree in Business Administration, specializing in IT, from the University of St. Gallen (HSG).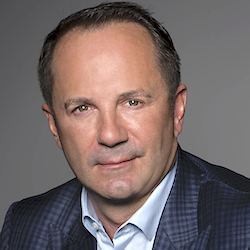 Peter Hacker
Entrepreneur, Expert and Speaker – CEO Distinction.Global
Peter Hacker (www.peterhacker.io) is an internationally recognized Swiss expert in the fields of cybercrime, cybersecurity and insurance with an eye for the bigger picture. His private, independent cyber risk observatory Distinction.Global (www.distinction.global) advises financial institutions (banks), insurers and reinsurers, technology and pharmaceutical companies from Zurich to Sydney to New York, helping them identify, quantify and transfer or address cyber risks they may face. Using hands-on knowledge transfer and AI resources, he has supported executive teams, boards, CTOs, CISOs, and risk management, legal, security, and communications teams for 10 years.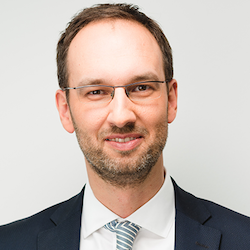 MMag. Dr. Felix Hörlsberger
Partner, DORDA Rechtsanwälte GmbH
Dr. Felix Hörlsberger has been with the Austrian law firm DORDA since 2002 and a partner since 2009. He heads the insurance law practice group and is co-head of the restructuring practice group. His focus is on insurance law, litigation (civil litigation), restructuring and insolvency law as well as data protection, compliance and contract law. Dr. Felix Hörlsberger is co-founder and vice president of the Young Austrian Commercial Litigation Association, president of ARIAS Austria, member of the Austrian Lawyers Club and the IBA. He also publishes on data protection, insurance, banking and corporate law and lectures on compliance, directors' tasks, D&O insurance and cash pooling.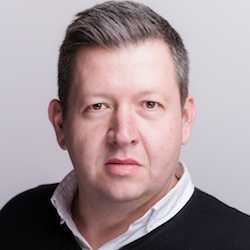 Sascha Maier
Group Chief Information Security Officer (CISO), SV Group
Sascha Maier is the Group Chief Information Security Officer at SV Group and member of the Advisory Board of the Swiss Cyber Institute. Previously, Sascha Maier was Head of IT & Cyber Resilience at IWC Schaffhausen for 10 years. Sascha Maier has been doing pioneering work in the field of cyber intelligence, threat intelligence and security awareness for many years and has received several awards for this work.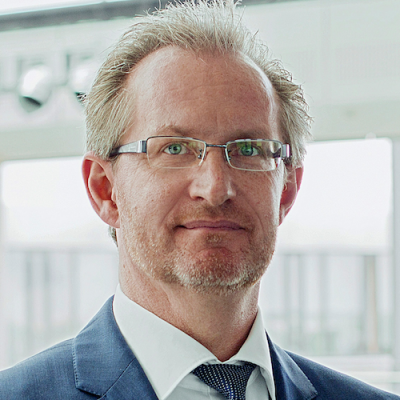 Christian Reimann
Head of Risk Engineering Tech | Cyber, HDI Global SE
Christian Reimann has been Head of the Cyber Risk Engineering Tech Team at HDI Global SE since 2022 and has been with the company since 2001. His responsibilities include risk analysis and supporting customers in strengthening their cyber resilience. For the first few years, he worked in the area of information security at Talanx AG and moved to the area of cyber insurance in 2014. Here he built up the risk engineering. Mr Reimann has more than 30 years of experience in IT and information security and holds several personal certifications. Mr Reimann holds a diploma in computer science.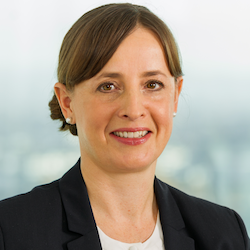 Dr. Tanja Schramm
Attorney at Law, Partner at Clyde & Co Europe LLP
Dr. Tanja Schramm is a lawyer and partner at the international law firm Clyde & Co. She has broad expertise in a variety of insurance lines as well as in liability law issues. A particular focus of her practice is representing insurers in complex claims as monitoring or coverage counsel, primarily in the Financial and Professional Lines (D&O, E&O, FI, PI). She also acts for insureds as defense counsel in D&O and professional liability cases and has significant experience in state court litigation. She also advises law firms on risk management and professional law issues.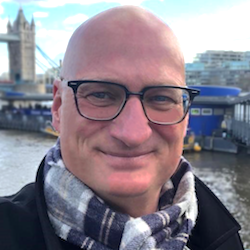 Jörg Schönenborn
Managing Director, Deutsche Telekom Assekuranz-Vermittlungsgesellschaft
After completing his training as an insurance specialist at Allianz in Essen, Jörg Schönenborn worked in various departments in Cologne and Munich, as well as Chile and the USA for the Allianz Group, such as: Transport Department, Sach-Industrie Department, Technical Insurance, foreign assignment, General Management and Board Department Controlling. From 1989 to 1994, he acted as an industry consultant in the Underwriting Sach-Industrie Allianz branch for North Rhine-Westphalia. In 1995, he joined Deutsche Telekom Assekuranz-Vermittlungsgesellschaft mbH, and since 2012 he has been Managing Director. He is also a member of the M200 Association (USA).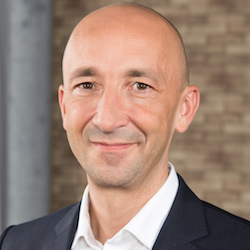 Nicolas Tinguely
Director, Cyber Security and Digital Risk Consulting, KPMG
Nicolas Tinguely has more than 25 years of experience in Information Security and has an engineering and intelligence background completed with a MBA. Nicolas is currently in charge of the Incident Response & Crisis Management practice for KPMG Switzerland. He previously held similar roles within another Big 4 and demonstrated management experience at the top management level, most notably as Head of Information Security at Swisscom Switzerland AG. Throughout his career, he has dealt with sensitive topics related to financial sector, critical infrastructures, public sector and government institutions.
Dirk Wietzke
Manager Financial Lines Switzerland and Central Region (MENA/Turkey)
Dirk Wietzke studied law at the Humboldt University in Berlin and passed his 2nd state examination in Berlin. In 2001 Dirk Wietzke started as a trainee at Chubb in Germany. He was subsequently in the Financial Lines Underwriter and Senior Underwriter division. In 2011 DW took the position of Manager Financial Lines Commercial for Germany and Austria and additionally took responsibility for Financial Institutions in 2014. In 2016 he took over the management of the Financial Lines department for the merged Chubb in Germany/Austria. Since 2020 Dirk Wietzke is working as Financial Line Manager for Chubb in Switzerland and since 2021 he is also additionally responsible for Financial Lines in Turkey and MENA.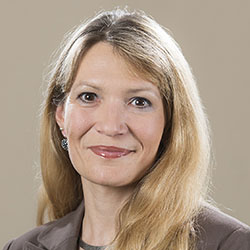 Regula Elsener
Moderator
Regula Elsener started her journalistic career at the age of 15 as a freelancer for various newspapers and radio stations in Eastern Switzerland. At the age of 21 she made the leap to Swiss television, where she worked as an editor and presenter for nine years (including "TAF", "Zirkusfestival Monte Carlo", "Spätausgabe Tagesschau", "Millionengala"). In 2005 she founded her own company "Relations GmbH – die Medienmacher" and has since worked as a freelance journalist, moderator and speaker.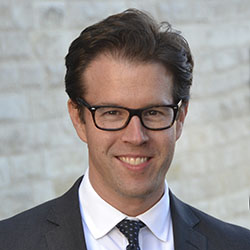 Markus Haefeli
Chair Financial Lines Forum
Markus Haefeli is a founding partner of Haefeli & Schroeder Financial Lines AG. As the specialist broker for Financial Lines (FL), he focuses on major customers and also developed the first web-based FL-SME comparison and conclusion platform for brokers in Switzerland. Prior to this, the lawyer and economist was Head Financial Lines at Zurich Insurance Company, responsible for the financial lines business in Switzerland. Prior to that, he was responsible at AIG Switzerland & Austria for industrial customers in the FL sector and has many years of consulting experience.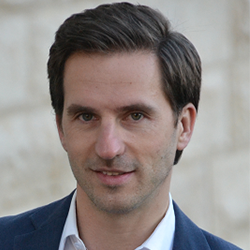 Dr. Cristian I. Duda
Conference Management Financial Lines Forum
Dr. Cristian I. Duda has been a managing partner of Haefeli & Schroeder Financial Lines AG since 2021, responsible for the digital business division. He was previously the global lead for Digital Identity at the World Economic Forum in Geneva. Prior to this he has been a manager at an international consulting firm driving projects at multinational companies. Cristian holds a PhD from ETH Zurich focused on Information and Data Management.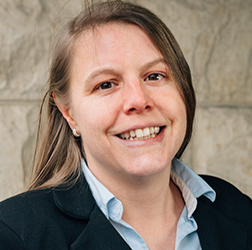 Nadja Fischer
Conference Management Financial Lines Forum
Nadja Fischer is Operations Executive at Haefeli & Schroeder Financial Lines AG. Nadja Fischer has many years of experience as Underwriting Assistant & Credit Control Expert at leading insurance companies specialized in Financial Lines such as Liberty.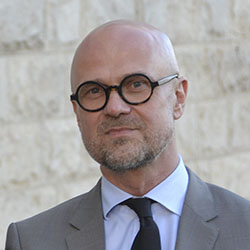 Peter Schroeder
Conference Management Financial Lines Forum
Together with Markus Haefeli, Peter Schroeder is a founding partner of Haefeli & Schroeder Financial Lines AG. He previously headed the Financial Institutions team within the Financial Lines department at Zurich Insurance Company. Prior to that in his career of more than 22 years, Peter Schroeder held various management positions in the Financial Lines area, with technical and personnel responsibility for Germany, Austria and Switzerland. He worked for AIG, Allianz, Liberty and Chubb, among others, occasionally in an international environment and with global underwriting responsibility.