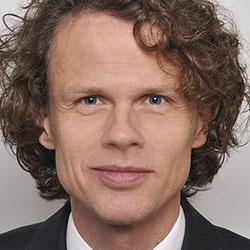 Jochen Böhm
Head of Broking, DEUKONA Versicherungs-Vermittlungs-GmbH (Deutsche Bank)
Jochen Böhm started his career decades ago as Casualty broker, after which he assumed the role of Financial Lines broker at in-house insurance broker DEUKONA, which is part of Deutsche Bank's Group Risk Management organization. He was then promoted to Head of Financial Lines. His current role at DEUKONA is Head of Broking and Divisional Control Officer. At Deutsche Bank's reinsurance captive in Luxembourg he chairs the Underwriting Council.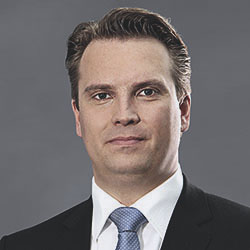 Bastian Finkel
Partner, BLD Bach Langheid Dallmayr

Bastian Finkel is partner at the law firm BLD Bach Langheid Dallmayr, Cologne, Germany, and BLD is the leading practice regarding insurance law in Germany. Bastian is head of the Financial Lines team. He specialises in D&O and handles numerous major D&O claims. Bastian also bears the title "Specialised Insurance Lawyer". He has wide-ranging experience regarding issues of international insurance law. Bastian contributes to many specialist publications, inter alia a commentary on D&O insurance. Bastian is a regular lecturer at German Association of Actuaries and at the Institute of Insurance Studies at TH Köln.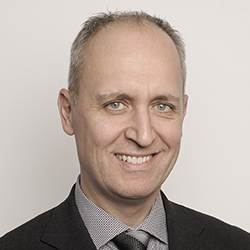 Ivo Heeb
Chief Underwriter Financial Lines Switzerland, Allianz Global Corporate & Specialty
After his studies at the University of St. Gallen (HSG), Ivo Heeb has been working in the Financial Lines underwriting at leading industrial insurance companies for almost 25 years. Thanks to his activities in development of products and innovative insurance concepts as well as by training new insurance specialists, he acquired a broad experience in the Swiss Financial Lines insurance market. Since 2010, he has been responsible for the Financial Lines business of Allianz Global Corporate & Specialty in Switzerland as Chief Underwriter. Most recently, he has primarily been active as Cyber insurance expert.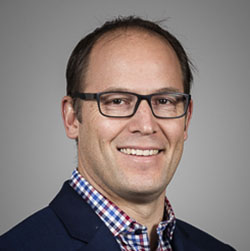 Philipp Krayenbühl
Group Chief Information Security Officer & Head Risk Management IT, Swiss Re
Philipp Krayenbühl has served as Head Risk Management IT at Swiss Re since 2014 and became the Group CISO in January 2018. In 2001, he joined Swiss Re and worked since then in various functions like Information Technology, Risk Management and Asset Management. He holds a Master's degree in Material Engineering from ETH (Zurich). Prior joining Swiss Re Mr Krayenbühl worked for Accenture.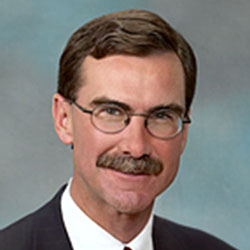 Kevin Lacroix
Executive Vice President, RT ProExec

Kevin LaCroix is an Executive Vice President at RT ProExec, Beachwood, Ohio, a division of RT Specialty, LLC. RT ProExec is an insurance intermediary focused exclusively on management liability issues and has been involved in D&O issues for over 35 years. Kevin LaCroix is also the author of the Internet weblog, The D&O Diary, http://www.dandodiary.com, which the New York Times called "influential" and the Wall Street Journal described as "widely followed." Kevin's comments on D&O liability and insurance issues have appeared in the New York Times, Wall Street Journal, Washington Post, Financial Times and a large number of other influential US media. Kevin LaCroix is a graduate of the University of Virginia and of the University of Michigan Law School.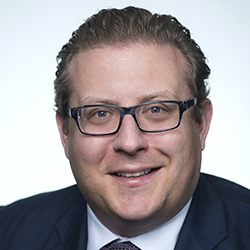 Nepomuk Loesti
Head of Financial Lines Europe, AIG Europe Limited
Nepomuk Loesti took over the role as Head of Financial Lines Europe, responsible for AIG Europe's Financial Lines business for 20 countries, in September 2018. Prior to that he served as Head of Liabilities, Financial Lines & Client Engagement for the AIG DACH region which includes Germany, Austria and Switzerland.
Nepomuk Loesti graduated in business economics at the University of Passau and holds a post-graduate degree as Master of Laws from the Westphalian Wilhelms University of Münster with a specialty in insurance law.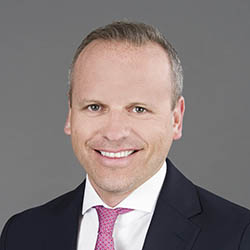 Manuel Meier
Country Manager Switzerland, AXA XL Insurance
Manuel Meier is Country Manager AXA XL Insurance for Switzerland. He is responsible for the new AXA XL's insurance business, a merger of former XL Catlin, AXA Corporate Solutions and AXA Art . The 41-year-old Swiss citizen joined AXA from Zurich Insurance Group where he held various leadership positions, including the one as Head of Europe, Middle East & Africa (EMEA) Commercial Insurance, Chief Executive Officer of Global Corporate Switzerland and Broker Relationship Leader for Zurich North America.
Manuel studied at the University of St. Gallen and has degrees in law and in business administration.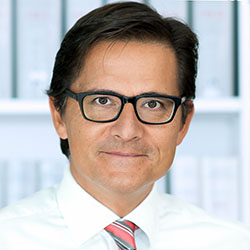 Dr. Luka Müller
Legal Partner, MME Rechtsanwälte
Dr. Luka Müller-Studer, is co-founder of MME in Zug/Zurich. He has been at the forefront of the blockchain (DLT) revolution in Switzerland, helping start-ups build their legal foundations in Switzerland. MME has team of approx. 25 DLT legal, compliance and tax experts. Currently his team is working on creating a legal framework for blockchain crypto property to help companies around the world to create and adopt standards for DLT based applications. He is co-founder of: daura AG (a joint-venture with Swisscom to develop a platform to issue and transfer shares on a DLT application); Sygnum AG (a project to develop and integrate DLT standards in a core banking system); KYC Spider AG (integration of compliance relevant DLT information into a AML compliance service).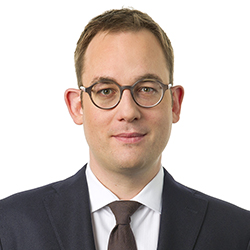 Dr. David Vasella
Partner, Walder Wyss AG
Dr. David Vasella is a partner with the IP and IT Team at Walder Wyss in Zurich. He advises and supports companies primarily in the area of data protection, IT, IP and contract law on all questions relating to the digitisation of business processes. He has particular experience in all areas of data protection and privacy law. He is a Certified Information Privacy Professional (CIPP/E) and an editor of digma, swissblawg.ch and www.datenrecht.ch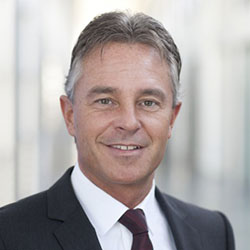 Marcel von Vivis
Head of Group Insurance Services, Swisscom AG

Marcel von Vivis assumed responsibility for setting up an insurance solution for Swisscom in 1995 and has since been Head of Group Insurance Services and Chairman of the Board of Swisscom Re AG. Marcel is also Head of the ICT Division at the Federal Office for National Economic Supply as a militiaman, where he was responsible for the development of the new ICT minimum standard. As a member of the Executive Board of the Association of Swiss Insurance In-house Brokers (VIB), he is responsible for education.
Marcel von Vivis has a commercial educational background, is a Swiss Certified Insurance Specialist (Eidg. Dipl. Versicherungskaufmann) and holds various CAS and DAS diplomas in risk, security, emergency and crisis management.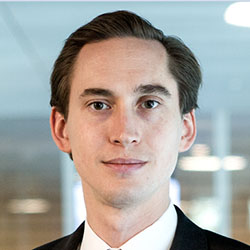 Dr. Stephan von Watzdorf
Head PI and Cyber Risk Switzerland, Zurich Insurance Company Ltd
Dr. Stephan von Watzdorf is leading the Professional Liability and Cyber Risk Business at Zurich Switzerland, comprising a broad set of products for SMEs up to large multinationals. He is working for Zurich for 8 years and previously held other senior positions in the Global Financial Lines organization. He holds a doctoral degree in Computer Science from ETH Zurich.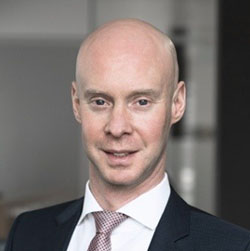 Florian Widmer
Partner Cyber Risk, Deloitte AG

Florian Widmer is a Partner in Deloitte's Cyber Risk Services practice in Switzerland and leads the Cyber Vigilant, Cyber Resilient and Data Privacy services. He has over 15 years of experience in helping clients managing their most challenging cyber security and privacy risks. His range of expertise includes design and execution of comprehensive cyber transformation programmes, designing and implementing advanced cyber monitoring solutions, maturing security operation centres, defining and testing cyber incident response plans as well as leading cyber incident response teams in sensitive and exposed environments.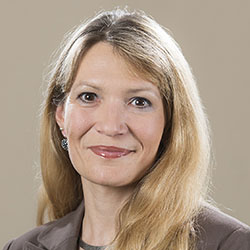 Regula Elsener
Moderator
Regula Elsener started her journalistic career at the age of 15 as a freelancer for various newspapers and radio stations in Eastern Switzerland. At the age of 21 she made the leap to Swiss television, where she worked as an editor and presenter for nine years (including "TAF", "Zirkusfestival Monte Carlo", "Spätausgabe Tagesschau", "Millionengala"). In 2005 she founded her own company "Relations GmbH – die Medienmacher" and has since worked as a freelance journalist, moderator and speaker.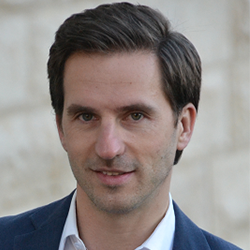 Dr. Cristian I. Duda
Conference Management Financial Lines Forum
Dr. Cristian I. Duda has been a managing partner of Haefeli & Schroeder Financial Lines AG since 2021, responsible for the digital business division. He was previously the global lead for Digital Identity at the World Economic Forum in Geneva. Prior to this he has been a manager at an international consulting firm driving projects at multinational companies. Cristian holds a PhD from ETH Zurich focused on Information and Data Management.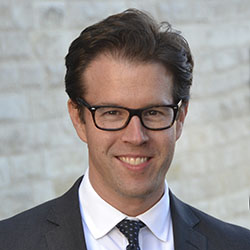 Markus Haefeli
Chair Financial Lines Forum
Markus Haefeli is a founding partner of Haefeli & Schroeder Financial Lines AG. As the specialist broker for Financial Lines (FL), he focuses on major customers and also developed the first web-based FL-SME comparison and conclusion platform for brokers in Switzerland. Prior to this, the lawyer and economist was Head Financial Lines at Zurich Insurance Company, responsible for the financial lines business in Switzerland. Prior to that, he was responsible at AIG Switzerland & Austria for industrial customers in the FL sector and has many years of consulting experience.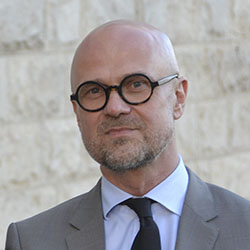 Peter Schroeder
Conference Management Financial Lines Forum
Together with Markus Haefeli, Peter Schroeder is a founding partner of Haefeli & Schroeder Financial Lines AG. He previously headed the Financial Institutions team within the Financial Lines department at Zurich Insurance Company. Prior to that in his career of more than 22 years, Peter Schroeder held various management positions in the Financial Lines area, with technical and personnel responsibility for Germany, Austria and Switzerland. He worked for AIG, Allianz, Liberty and Chubb, among others, occasionally in an international environment and with global underwriting responsibility.