AXA XL
AXA XL is the P&C and specialty risk division of AXA. With a shared culture of service, partnership, operational excellence and innovation, we look forward to bringing further value to our clients and brokers.
Our teams are experts in Property, Casualty, Professional and Financial Lines and Specialty re/insurance for the world's most complex risks. We partner with those who move the world forward. To learn more, visit www.axaxl.com.

Zurich Insurance Group
Zurich Schweiz betreut das Lebens- und Schadenversicherungsgeschäft der Zurich Insurance Group in der Schweiz. Als traditionsreiches Unternehmen mit starken Wurzeln in der Schweiz sind uns die Tugenden wie Präzision, Zuverlässigkeit und Sicherheit wichtig. Unser Kerngeschäft ist der Umgang mit Risiken. Ob Privatpersonen, KMU oder global tätige Firmen: Wir helfen unseren Kunden, ihre Risiken zu verstehen – und schützen sie mit umfassenden Lösungen.
Zurich gehört zu den grössten Versicherungsgesellschaften in der Schweiz. Weltweit ist die Zurich Insurance Group mit rund 53'000 Mitarbeitenden in über 210 Ländern und Gebieten tätig.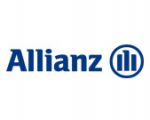 Allianz Global Corporate & Specialty AG
For decades, Allianz has insured industrial companies worldwide. Now known as Allianz Global Corporate & Specialty (AGCS), and created in 2006, we provide our customers with complex, individually tailored insurance products and support them with a comprehensive range of services that address their industrial and international risks in property, liability, engineering and financial lines. At the same time we are leading specialists in the fields of marine, aviation and entertainment insurance.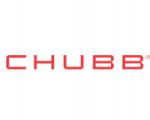 The Chubb Group
Chubb is the world's largest listed industrial insurer. With its own branches in 54 countries and long-term cooperation partners, Chubb offers industrial and personal insurance to a wide range of customers worldwide. The parent company Chubb Limited, headquartered in Zurich, employs 31,000 people worldwide and is listed on the New York Stock Exchange (NYSE: CB) and is included in the S&P 500 share index.
In Switzerland, Chubb Insurance (Switzerland) Ltd, a subsidiary of Chubb Limited, currently employs 75 people. Chubb Insurance (Switzerland) Ltd. is domiciled in Zurich and has an AA rating from Standard and Poor's. Tailor-made solutions in property, liability, transport, cyber and environmental insurance, financial lines as well as personal and accident insurance cover the needs of companies and organizations of all sizes.
  In ten issues per year, "Schweizer Versicherung" provides comprehensive background information on the insurance industry in all its segments and markets. It accompanies the makers of the insurance industry with a critical eye, shows perspectives and also the most important minds. A competent editorial team and a team of experts write practical articles about all players, from primary insurers and reinsurers, health insurance funds, pension funds and institutional investors to brokers. The trade magazine is also the official organ of various trade and professional associations.
.
As the leading medium in the industry, the business and management magazine Versicherungswirtschaft aims to increase entrepreneurial knowledge among specialists, managers and high potentials. In addition to the journalistic classification, the reader receives a well-founded knowledge package through author contributions at the interface between science and practice – profound, independent, close to the market. Since more than 70 years.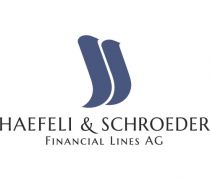 Haefeli & Schroeder Financial Lines AG (HSFL) is an independent insurance broker managed by partners and specializing in Financial Lines, headquartered in Pfäffikon SZ, Switzerland. In addition to hosting the annual Financial Lines Forum, HSFL is known for tailor-made FL solutions for clients, in particular large companies. HSFL also offers partner brokers access to the web-based FL platform, where they may obtain binding offers from leading insurers and conclude policies directly for SME customers with only a few clicks, within a few minutes and at no additional cost. More information on the various business areas can be found at www.financial-lines.ch.