The Financial Lines Forum was founded by the founding partners of Haefeli & Schroeder Financial Lines AG. Markus Haefeli and Peter Schroeder have been dealing exclusively with Financial Lines risks and insurance for decades, as the specialist broker for Financial Lines in Switzerland and, before that, in management positions at leading insurance companies.
The vision of the Financial Lines Forum is to make Financial Lines tangible for all participants and to provide a platform for personal exchange and professional development. The forum takes place annually.
Why a conference focused on Financial Lines?
Financial Lines risks and insurances are of strategic importance to companies. FL insurance is complex and subject to constant change.
The regulatory environment and thus the requirements for the corresponding insurance contracts are becoming stricter – the claims, including those arising from incorrect advice, have increased significantly.
In times when companies are increasingly focusing on liability claims and internal and external attacks (e.g. embezzlement, cyber), this represents an avoidable risk for those responsible – however, expert advice requires special knowledge.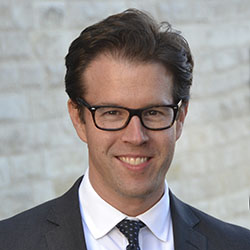 Chair Financial Lines Forum
lic.oec.HSG et M.A.HSG in Legal Studies
Managing Partner, Haefeli & Schroeder Financial Lines AG, since 2018
Head Financial Lines, Switzerland, Zurich Insurance Company Ltd, 2014-2018
Manager Commercial Institutions, Financial Lines, Switzerland & Austria, AIG Europe Limited, London, 2010-2014
Prior to 2010: various consulting mandates for large insurance companies (Swiss Re, Baloise) and banks (Credit-Suisse, UBS, Deutsche Bank)
Economist and a lawyer (lic.oec.HSG et M.A.HSG in Legal Studies)
Markus has worked in the insurance business and served in FL leadership positions for many years and is an expert for Financial Lines
Markus has published several specialist articles and has delivered lectures at conferences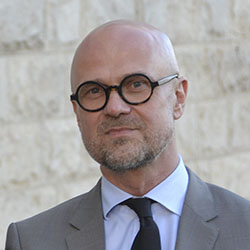 Conference Management, Financial Lines Forum
Managing Partner, Haefeli & Schroeder Financial Lines AG, since 2018
Head Financial Institutions, Financial Lines, Switzerland, Zurich Versicherungs-Gesellschaft AG, 2016-2018
Manager Financial Institutions, Financial Lines, Switzerland & Austria, AIG Europe Limited, 2012-2014
Deputy Global Head of Financial Institutions, Financial Lines, Allianz Global Corporate & Specialty AG, 2010-2012
Manager D&O-FI, Financial Lines, Liberty International Underwriters Germany, Cologne, 2004-2010
Underwriting Financial Lines at Chubb and AIG in Germany, 1997 – 2004
Industry Merchant (Industriekaufmann IHK)
20 years of relevant FL experience in international management positions at major insurance companies
Worth mentioning is his many years of experience in designing multinational insurance programmes and his ability to manage complex claims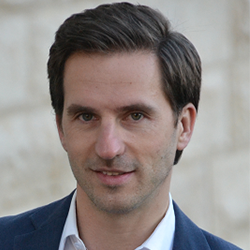 Conference Management, Financial Lines Forum
Managing Partner, Haefeli & Schroeder Financial Lines AG, since 2021
Lead, Digital Identity, World Economic Forum
Manager, Management Consulting, Accenture
Expertise in digitalization and data / platform solutions
Various consulting mandates for large multinationals in the areas:

Customer & Channels, Digital Customer
Commercial & Advanced Analytics
User Experience
Business-IT
Multichannel Customer Engagement Strategies

Knowledge of latest developments in the Business & Technology area