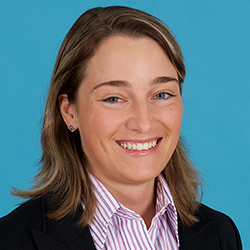 Jutta Berger
Head of Financial Lines & Cyber Underwriting, Zurich Group Germany
Jutta Berger holds a degree in business administration and has been working in Financial lines underwriting for more than 20 years. She has held various positions within the Zurich Group. Jutta Berger managed the expansion of Cyber as Product Manager from 2018 to 2020 and has been appointed Head of Financial Lines & Cyber Underwriting at Zurich Group Germany beginning of 2021.
In her role as division head, she is responsible for product development and portfolio management of the Financial Lines and Cyber products in Germany and Austria, in addition to managing the underwriting teams.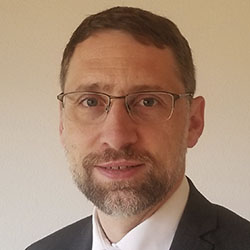 Tobias Caspar
Lead Cyber Risk Engineer DACH, Financial Lines, AIG Europe S.A.
Tobias Caspar joined AIG in October 2017 as Cyber Risk Engineer in the Financial Lines division for the DACH region of AIG Europe S.A. Previously, he worked in a similar position at Allianz. Tobias Caspar studied information technology at the University of Applied Sciences Bielefeld. During his studies, he worked as a freelance IT consultant and administrator in various companies. After graduation, he started as IT network specialist GeNUA and switched to consulting in 2008, where he assisted companies with the introduction and further development of ISMS and accompanied major outsourcing projects as Information Security Manager. Tobias Caspar holds a diploma from the University of Applied Sciences Bielefeld for Information Technology and is certified as CISA, CISM, ISO 27001 LI, CEH and CCSP.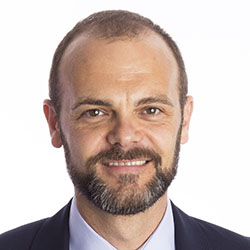 Hendrik Jauer
Underwriting Manager Financial Lines Switzerland, AXA XL
Hendrik Jauer is Financial Lines Manager at AXA XL in Zurich. He leads a team of four underwriters. As Regional D&O Product Lead, he is also responsible for the D&O underwriting of AXA XL in Continental Europe. He has worked in Financial Lines for over 25 years. Prior to AXA XL, he held various underwriting and management positions at AIG and Chubb. He holds a master's degree in Business Administration from the University of Rochester, awarded in 1996.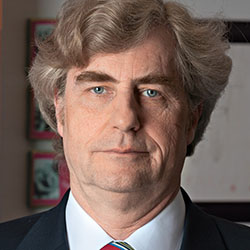 Rüdiger Kirsch
Global Fidelity Expert, Allianz Trade, Deutschland
Rüdiger Kirsch was Head of the Claims Fidelity Department of Allianz Trade Germany for many years. After studying law in Freiburg and Hamburg, Rüdiger Kirsch passed his second state law examination in Hamburg. He has been an admitted lawyer since 1989 with practice in various fields of law. From 1989 onwards he was responsible for handling major losses in the Fidelity insurance sector and from 2002 until the end of 2018 Head of the Fidelity Insurance Division of Allianz Trade. Since 2019 he has been advising and assisting as Senior Legal Adviser, Sales Specialist and Fraud Expert Major Claims and major clients in Germany and abroad.
Since 2010, Mr. Kirsch has been a full member of the GDV's Fidelity insurance working group and its chairman since 2016.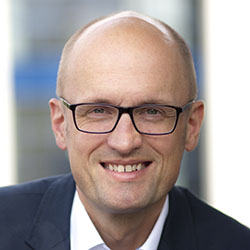 Lars Kroll
CEO, Kroll Strategieberatung GmbH
Lars Kroll works as an independent security strategist and advises executives on the strategic development of their organization during digitization. He drives cultural change in organizations by working closely with security experts and management teams to protect the business. He started his career at Vodafone where he gained experience in Telco and Datacentre environments. The change to a Presales Consultant position at Symantec marked his entry into IT Security, which was followed by managing the Austrian Presales Team and the European Security Presales department. In 2020 he founded Kroll Strategieberatung to work ever closer with executives to protect companies' business models from cyber-attacks and to promote cultural change within the organization.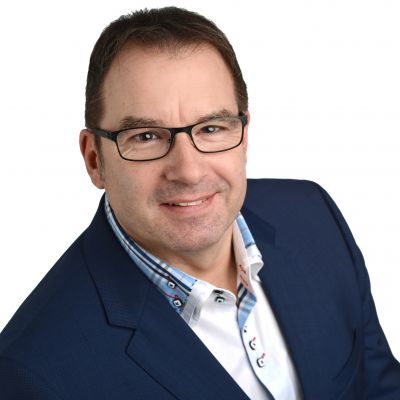 Pascal Lamia
Director Operational Cybersecurity National Cyber Security Centre (NCSC)
Pascal Lamia has worked for the Swiss Federal Administration since 1 September 2000. Initially as the Confederation's IT Security Officer, where he was primarily responsible for security requirements within the Federal Administration. On 1 January 2008, he took over the overall management of the former MELANI (Reporting and Analysis Centre for Information Assurance). One of his first official acts was to set up the Swiss GovCERT (Government Computer Emergency Response Team). MELANI has grown steadily and was fully integrated into the newly founded National Cyber Security Centre (NCSC) in summer 2020. Pascal Lamia heads the area of operational cyber security there and coordinates all reported cyber incidents.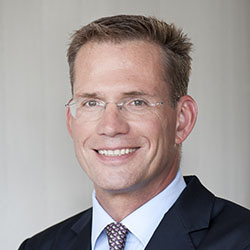 Dr. Alexander Mahnke
Vorstandsvorsitzender GVNW und CEO Insurance, Siemens AG
Alexander Mahnke has started his career in 1999 at Siemens where he was responsible for the coordination of the Group's global Casualty and Financial Lines Insurance programs at Siemens Financial Services' Business Unit Insurance (SFS INS). From 2004 to 2010, he held various positions at AON Jauch & Hübener GmbH, including Managing Director of the Financial Services Group. In 2010, he joined Marsh GmbH where he became Head of Financial & Professional Services (FINPRO) and Credit & Political Risks and was appointed to the extended German Top Management Team in early 2011.
In April 2011, Alexander Mahnke took over responsibility for all insurable risks of the Siemens Group worldwide.
Alexander Mahnke is Chairman of the German Association "Gesamtverband der versicherungs-nehmenden Wirtschaft e.V." (GVNW).
He has studied the law at Bayreuth, Munich and Montpellier and earned his doctorate at the University of Bochum. He is married with two daughters.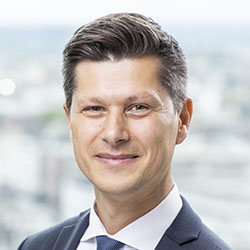 Dr. Paul Malek LL.M.
Attorney at Law, Clyde & Co (Europe) LLP
A recognized insurance law specialist, Paul Malek maintains a broad practice focusing on insurance claims in financial and professional lines. He specialises in Cyber insurance, D&O, E&O, professional indemnity (PI) and product liability. Paul advises in most areas of insurance law and has extensive experience in litigation, including corporate and commercial disputes. Paul has advised policyholders, brokers and insurers in complex domestic and international claims as monitoring, coverage and defence counsel.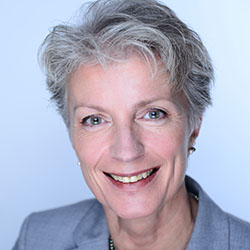 Annett Marschollek
Managing Director, DUAL
Annett Marschollek is a lawyer and has been working in Financial Lines since 1997. She knows the matter from sales as well as from underwriting and claims perspective. Initially, Annett was responsible for the division at a medium-sized Broker in Germany. She then joined an Underwriting Agency, VOV, for about six years, was appointed Practice Group Leader for Crime/Fidelity and Personnel Guarantee Insurance at Zurich Group in Cologne and Frankfurt. Since 2012, Annett has been Head of Claims, then Managing Director of the MGA DUAL Deutschland, which established its subsidiary DUAL Swiss in mid-2018.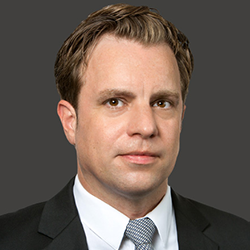 Dr. Christian Schneider
Attorney at Law, Partner, DLA Piper
Dr. Christian Schneider is a lawyer and specialist lawyer for insurance law at DLA Piper (Cologne). He handles major claims, particularly in the areas of financial lines, liability insurance and property insurance, both out of court and in court or arbitration proceedings. One of his focus areas are D&O and cyber insurance. Christian Schneider is co-head of the Claims Working Group at DLA Piper.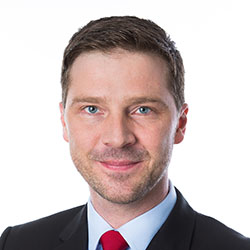 Ronny Weidhase
Head Group Insurances & Contractual Risks, Adecco Group
Ronny is a German qualified lawyer. He joined the Adecco Group in January 2013 in the newly created role of Group Liability Insurance and Risk Manager. In this role Ronny was originally responsible for the Adecco Group's global commercial lines insurance programs and for Adecco Group's processes of managing contractual risks. Since the Adecco Group's decision in 2016 to implement an Employee Benefit captive, he serves as the President of the Board of the captive Adecco International Re AG, and also took over responsibilities in Employee Benefit insurance management. Before joining the Adecco Group Ronny worked at Chubb Insurance and American International Group in various positions in Financial Lines Claims, Underwriting, Product Development and in Legal & Regulatory Affairs.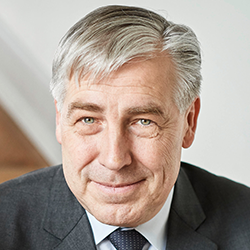 Prof. Dr. Klaus W. Wellershoff
President of the Board of Directors, Wellershoff & Partners Ltd.
Klaus Wellershoff is the President of the Board, CEO and Senior Client Partner of Wellershoff & Partners Ltd., an international consultancy firm that focuses on global economics, financial markets and comprehensive risk management. From 1995 to 2009, Klaus Wellershoff worked for UBS, serving as Chief Economist starting in 1997. As of 2003, he was Head of Research for the UBS Wealth Management and Business Banking division and served as the Head of the Investment Committee for this division of the bank. From 2003 to 2009 he was Member of the Group Management Board of UBS. Prof. Dr. Klaus Wellershoff is President of the Board of Directors of ZWEI Wealth Experts AG, President of the Institute of Economics at the University of St. Gallen, and he is a Board Member of the Swiss Handball Association, and of the wirtschaftsbildung.ch association and member of the Board of Trustees of the Resortho Foundation.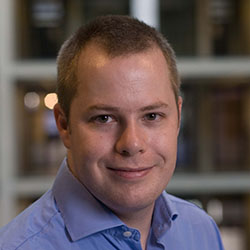 Candid Wüest
Vice President Cyber Protection Research, Acronis
Candid Wueest is the VP of Cyber Protection Research at Acronis, the Swiss-Singaporean cyber protection company, where he researches on new threat trends and comprehensive protection methods. Previously he worked for more than sixteen years as the tech lead for Symantec's global security response team. Wueest has published a book, various whitepapers and has been featured as a security expert in top-tier media outlets. He is a frequent speaker at security-related conferences including RSAC and AREA41. Wueest is an advisor for the Swiss federal government on cyber risks. He learned coding and the English language on a Commodore 64. He holds a master of computer science from the ETH Zurich and various certifications and patents.
Oliver Wyler
Chief Information Security Officer, Bank Vontobel
Oliver Wyler is Group CISO at Vontobel, a globally operating financial expert with Swiss roots. In this "2nd Line of Defense" role, he is managing the information, IT and cybersecurity for the entire group. He has a proven track record in IT Governance, Risk and Compliance with more than 25 years of experience in finance and other industries. He is a frequent speaker at security events. Oliver holds a degree in computer science, a MAS degree in information security and a MAS degree in integrated risk management.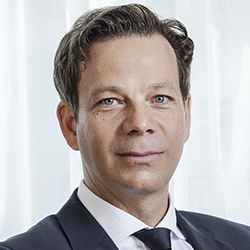 Dr. Clemens von Zedtwitz
Dr. Clemens von Zedtwitz, LL.M., Attorney at Law, Partner, gbf Rechtsanwälte
Dr. Clemens von Zedtwitz is Certified Specialist SBA Tort and Insurance Law at gbf Rechtsanwälte Ltd in Zurich. He represents clients in coverage and liability disputes in state court litigation and arbitration, with a particular focus on D&O and professional liability insurance. In addition to his legal practice, he lectures at the Swiss Federal Institute of Technology (ETH) Zurich in the field of contracts and torts and insurance law as well as at the Zurich University of Applied Sciences (ZHAW, CAS Claims Management and CAS Recht, Regulierung & Risikomanagement).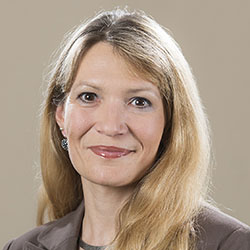 Regula Elsener
Moderator
Regula Elsener started her journalistic career at the age of 15 as a freelancer for various newspapers and radio stations in Eastern Switzerland. At the age of 21 she made the leap to Swiss television, where she worked as an editor and presenter for nine years (including "TAF", "Zirkusfestival Monte Carlo", "Spätausgabe Tagesschau", "Millionengala"). In 2005 she founded her own company "Relations GmbH – die Medienmacher" and has since worked as a freelance journalist, moderator and speaker.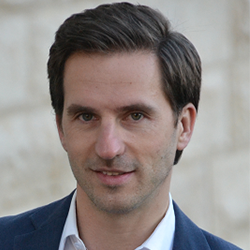 Dr. Cristian I. Duda
Conference Management Financial Lines Forum
Dr. Cristian I. Duda has been a managing partner of Haefeli & Schroeder Financial Lines AG since 2021, responsible for the digital business division. He was previously the global lead for Digital Identity at the World Economic Forum in Geneva. Prior to this he has been a manager at an international consulting firm driving projects at multinational companies. Cristian holds a PhD from ETH Zurich focused on Information and Data Management.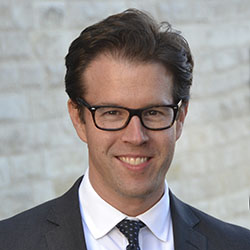 Markus Haefeli
Chair Financial Lines Forum
Markus Haefeli is a founding partner of Haefeli & Schroeder Financial Lines AG. As the specialist broker for Financial Lines (FL), he focuses on major customers and also developed the first web-based FL-SME comparison and conclusion platform for brokers in Switzerland. Prior to this, the lawyer and economist was Head Financial Lines at Zurich Insurance Company, responsible for the financial lines business in Switzerland. Prior to that, he was responsible at AIG Switzerland & Austria for industrial customers in the FL sector and has many years of consulting experience.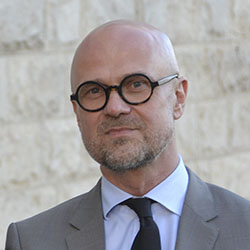 Peter Schroeder
Conference Management Financial Lines Forum
Together with Markus Haefeli, Peter Schroeder is a founding partner of Haefeli & Schroeder Financial Lines AG. He previously headed the Financial Institutions team within the Financial Lines department at Zurich Insurance Company. Prior to that in his career of more than 22 years, Peter Schroeder held various management positions in the Financial Lines area, with technical and personnel responsibility for Germany, Austria and Switzerland. He worked for AIG, Allianz, Liberty and Chubb, among others, occasionally in an international environment and with global underwriting responsibility.